What do you want? What's in the way?

It's Leslie with a quick message from my outdoor office, where I've been thinking about 2 clients and how often I hear their story.
One wants to create a thriving business, is copying others in her industry and getting nowhere fast. She's frustrated and ready to call it quits, even though she knows this is her life's work.

The other wants to leave his deeply satisfying career that he's outgrown and step into something different. But he hasn't identified the something different and feels paralyzed with fear.
I hear variations of these stories from women and men around the world. Which got me thinking; what could I create that would get you started quickly, with exactly what you need so you feel deeply satisfied at the end of each and every day?

Well, today, I came up with the perfect solution. I'm opening up just 3 spots/month to coach with me — at no cost, my treat! — for 30 minutes in a Breakthrough Coaching Session.
The only thing is, with just 3 spots open, they are going to be snapped up fast. And to be considered you'll need to apply right away to secure your spot to discover how to:

Get clear on your soul purpose at this stage of life.
Discover what is unconsciously sabotaging you from creating it.
Embrace one simple step you can take immediately to get into action.


During our time together, we'll uncover limiting beliefs that have held you back for way too long, and you'll learn how to create a rock solid foundation around your dreams and goals.

If it feels like a good fit, sign up now for your free Breakthrough Coaching Session. I look forward to hearing about you, your dreams and goals, and and how this coaching session will help you breakthrough barriers to happiness and success!
oh, the possibilities...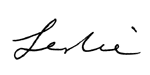 Leslie Hamp, Creative Catalyst
Forward Momentum Coaching LLC