New Beginnings, Fresh Start
Create a life that lights you up!
WELCOME. I'M SO GLAD YOU'RE HERE!
Since you found me, you're likely in the throes of empty nesting, retiring, starting a new business, stepping into a new leadership role or encore career, or searching for something that will bring you joy at this stage of life. If you need a champion in your corner, check out the courses below, and join me for expert guidance, inspiring content, loving encouragement and a healthy dose of fun. As my dad always said, "It's a wonderful world." I'd be honored to help you vision and manifest yours.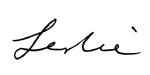 Leslie Hamp, Speaker ~ Author ~ Coach
Helping YOU Create the Life You Crave