You know, there are times in every single life of every single human, when the question "What do you want?" just feels off. This is never seen as a good thing. It seems we're supposed to know exactly what we want at all times.


If this resonates, I want to invite you to a Sweet Vision Board Retreat held at the Oliver Art Center next Friday, September 8 from 12:30-4:30 pm for an afternoon that's all about YOU and creating a vision that lights you up!

"Your vision will become clear only when you can look into your own heart.
Who looks outside, dreams, who looks inside, awakens."
~ Carl Jung


Making art in any form is a powerful, creative tool for learning, transformation, change and growth. Creating a personal mixed media vision board offers a fun and freeing way to express yourself and explore what wants to be alive right now.

I'll guide you through a creative process to get in touch with your body, mind and spirit, claim your personal power, and visualize heart-felt goals and how to activate them. During this 4-hour immersion workshop, you'll have an opportunity to step back to:

Gain clarity on what you really want (No more settling for someone else's dreams)
Make space and time to map out your ideal outcomes in key areas of your life (Sweet!)
Connect with like-minded souls (No negative Nellies or Neds permitted)
Learn a method to clear out the natural "gunk" that arises (Time to let go!)
Discover tools and a process to create your own powerful Vision Board (Tap into the whispers)
Create a day of breathing room and dream time (The very thing you keep saying you'll give yourself but never do!)
Make art and have fun! (We'll meet for dinner afterward if you want.)
Due to the deep nature of the work, there are only 10 spaces available and 6 are already gone. Would you like to claim one of the remaining spots?

Here's How to Register:
Simply CLICK HERE for Event Registration, or call 231.352.4151.

I hope you join me!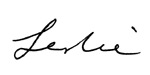 p.s. here's the vision board that launched me into leading Your Sweet Retreat. It was heart-centered and totally unexpected. Yet it was what was calling, and what I have since created. There's something like this inside YOU too! Join me to reconnect to what matters right now! btw, no art experience required. :-)