I'm off to Crystal Mountain Resort & Spa, the #1 spa in the Midwest, for a private Sweet Retreat with 3 special ladies, and we just got upgraded to a cozy cottage. I love when that happens! Even before we arrive, the Universe is conspiring for our greatest good. :-)

Truly, being away from your office and home provides a wonderful opportunity to vision what wants to be alive right now. Intention will be a big focus of our weekend, and so will creative expression plus some down time to relax and process all the shifts.
If you are in the midst of exploring what's next or wanting to turn a creative idea into reality, a 1:1 or small group immersion retreat will help you activate your goals. Here's why:

1. Sweet Retreats are where the big transformational shifts happen.
Because my immersion retreats are so experiential, big shifts happen. You'll arrive one way and leave feeling bigger, more confident and clear on the vision that wants to be alive right now.

2. Sweet Retreats provide community.
As we shift and grow, it's so powerful to do so right alongside like-minded souls. My immersion retreats attract interesting, positive and creative souls, and we co-create together.

3. Sweet Retreats empower you to own your passion and what's next.
Attending a Sweet Retreat provides a powerful opportunity to explore your passion and the idea that keeps tugging at you. And once you own how you want to show up and shine, amazing opportunities will gravitate to you!
4. BONUS: Sweet Retreats are FUN!
Yes, Sweet Retreats are fun! They're held in aesthetically pleasing locations that support a creativity opportunity to relax and explore. They're filled with feel-good energy and spontaneity. I had an intuitive hit to invite a color energy artist to Crystal Mountain to share insights about ways to leverage color to activate dreams and goals. It's sure to be a fun session mixed into a fun weekend!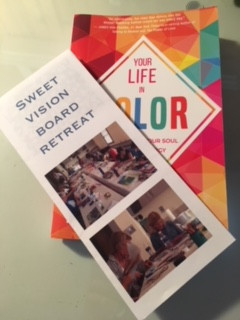 Want to create your own 1:1 or small group retreat? Email me HERE, and I'll set up a time to chat about the power of a Sweet Retreat.

Until then, be you & Create the Life You Crave!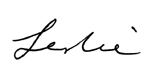 Leslie Hamp, Creative Catalyst
Forward Momentum Coaching LLC
www.lesliehamp.com