oh my gosh; how can a New Year be just days away? I love this time of year of new beginnings and new possibilities. If you've been with me for a while, you know I always enter the New Year with intention and a special word.

Just one word.

Rather than commit to a New Year's Resolution, I always claim a special word that keeps me grounded. Turns out that I refer back to it at the most unexpected moments. A few years ago the word was "release"... and did I let go of a lot of stuff we, and our grown children, no longer used, needed or wanted. One year my word was "gratitude"... and did it ever serve me in the dark moments of losing my mother and caring for my ailing father and sister. "Gratitude" became my anchor and support, reminding me how blessed I was to be able to take the time to be with them, to help and hold, support and be supported.

I'm trying on some words now and encourage you to do the same. Dash me an email HERE to share what's coming up, and I'll send a quick note in a week or so to share my word and those who email me. I LOVE LOVE LOVE this ritual!


Join Me to Create the Life You Crave!
January 9 - March 27, 2018

I've been sharing Create The Life You Crave for 15 years now and EVERYONE who commits to the adventure shifts their energy and takes quantum leaps. I've seen again and again that the beginning of a New Year is the PERFECT TIME to bring the power of intention and the motivation for new beginnings together with a tried-and-true program that ensures momentum and success.

Whether you want to write a book, launch or grow a soulful business, pursue a dream that's been on the back burner for way too long, drop a boatload of weight, revamp your whole life or any other heart-felt desire that just hasn't gotten off the ground or needs that extra support to make it happen, this program will help you get into ACTION!

I've added 5 LIVE coaching calls, and if you respond by midnight on January 8, you'll get it for the price of the online course alone. Will you join me for 90 days of action, accountability, community & support... plus a healthy dose of fun!?

Click here for details.
Until then, be YOU & Create the Life You Crave!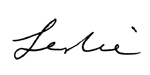 Leslie Hamp, Creative Catalyst
Forward Momentum Coaching LLC
www.lesliehamp.com