This is FUN! Enjoy the short message, inspiration card, journaling prompt and a free coaching session if you sign up for one of my programs, which ALL include creative prompts and tools. Check out the options by clicking on the title:
Creatively yours,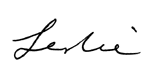 Leslie Hamp, Creative Catalyst
Forward Momentum Coaching LLC
Helping YOU create a life that lights you up!