JOY! I completed the Holiday Edition of Journal for Joy yesterday. The online course (available HERE) includes 12 video lessons with gorgeous inspiration cards and creative journal prompts to help you shine bright this holiday season and into the New Year. I had so much fun creating it, and I hope you'll join me or gift it to your special people. It's perfect for staying grounded this holiday season... and don't we all need that?! #createthelifeyoucrave
Thanks for stopping by. You matter, and I'm so grateful you're here!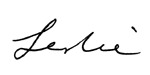 Leslie Hamp, Speaker ~ Author ~ Coach
Helping YOU Create the Life You Crave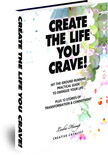 Available HERE!
PS - If you want inspiration to create a life that lights you up, join the Create the Life You Crave facebook group HERE!