Back in 2010, my book, Create the Life You Crave, was published. Inside it I laid out 12 weeks of soulful exploration tools and practical strategies to transform your life — one week at a time.
It was my way to provide people with the techniques that I'd found most effective, so I put my heart and soul into making it useful. I intended to map out a path for a lifetime of progress, with simple action steps, a weekly lesson on one life-altering behavior, and journal prompts as helpful tools every step of the way.
And it worked.
Since its beta test 15 years ago, I've shared Create the Life You Crave with entrepreneurs and leaders, busy women, teachers, and college students who wanted practical, life-changing tools for their own lives. They even email me to thank me and to share how they're doing. It's inspiring and humbling and deeply validating to hear their stories.
"I felt in a rut. I am clearly out. I wanted to lose weight, and have
lost 17 pounds. I wanted to start writing more. I've launched a
website and writing workshops, and a publisher accepted
my manuscript that had been sitting in limbo for years. I am
amazed at how liberated I now feel. Thanks Leslie... the
momentum continues, and I am off to Great Places."
~ Julie Buckles, Author,
www.juliebuckles.com
But the rest of the story is that the book derived from an online coaching group I taught (then called Transform Your Life). And I knew immediately that it would be a powerful online course that could be referred to again and again through the seasons of life.

For the next 48 hours I'm offering you my signature Create the Life You Crave program with optional coaching, both at 50 percent off. <no kidding>
The usual price is $99 for the online course (now $49.50) and $999 for the course plus coaching (now 3 payments of $166.50/month).
If you're interested in creating a 2020 vision that lights you up, this is your opportunity. Join me to assess your current life, identify what's draining your energy and what's feeding your soul, and create a blueprint for soulful change.
I doubt I'll offer it again at this deep discount, so if it speaks to you, ENROLL NOW right here. I'd be honored to walk the path with you.
CLICK HERE to see the details.
Click on the Enroll Now button.
Click on Add Coupon button, and insert discount code: HALFOFF
Once you register, you'll get immediate access to the course, and we'll get your coaches sessions set up pronto.


Cheers to Black Friday and YOU!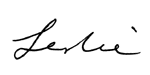 Leslie Hamp, Speaker ~ Author ~ Coach
Helping YOU Create the Life You Crave