Not long ago things went catywumpus when Coronavirus exploded onto the scene, but we didn't know then that more turmoil was yet to come. In the last few months, we've experienced the devastation of Coronavirus, sheltering in place, an economic slow down, police brutality and protests worldwide.
My journal has been my steadfast support helping me manage all the stress, turmoil and uncertainty. Through it all I've learned how to process all the emotions and integrate my personal experience.

It helped that I was taking classes at the Therapeutic Writing Institute and learning the techniques of pioneers James Pennebaker, Ira Pergoff and Kay Adams.

I discovered the key to effective journal writing is structure, pacing and containment, and that's what I'm going to share with you next week in my Write From Your Heart class. Originally scheduled at the Oliver Art Center, we've decided to offer it via Zoom so you can join me from anywhere in the world.

And now the favor - please join me and share this email/class details below with anyone who might benefit from journaling in troubled times. Thank you! All the details are below...


WHEN: Friday, June 26, 2020, 9 am - 12 pm Eastern
WHERE: via ZOOM
INVESTMENT: Special Corona fee: $45
Join me from the comfort of your home to discover journaling techniques that bring insight, variety and results to your writing. You'll log onto Zoom for this special gathering to capture your thoughts, get in touch with your feelings, and tap into the vast knowledge stored in your subconscious.

We'll meet as a small group, and I'll share a variety of techniques to help you make sense of our changing world and your personal experience. Note: You don't have to be a writer to experience the benefits, and journal entries will remain private. I do hope you'll join me! Journaling is such an effective way to process emotions, especially during troubled times.


Dash me an email with questions. I hope to see you on June 26!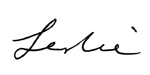 Leslie Hamp, Creative Catalyst
& Certified Journaling Instructor
[email protected]