A quick message for you from my never-revealed loft space where I'm going to host the April 2019 Passion Project...
I've lead ten 30-day challenges over the past 10 years, but this one is special because I have a whole new format and online classroom to share with you. That means you can review the weekly lessons at your own pace and schedule, and join us for a LIVE Energy Boost call every Monday in April.
If you have experienced the power of a Passion Project (and dozens of people have signed up over the past few years because it is such an empowering experience), you know this is your best chance to get my help as you explore and focus on whatever is calling you but has been out of reach or without direction.
I'll lead you through finding a Passion Project you love (even if you have nothing to go on right now), getting it started, and producing something in just 30 days.
The reason people keep coming back to my 30-day Passion Project is for the experience — a cross between a creativity party, an unconventional conference, and a get-it-done workshop focused around something that excites and daunts you all at once.
The format:
Online Classroom: As soon as you enroll, you'll have immediate access to your online classroom with weekly trainings, tools, and tips for gaining clarity on your Passion Project, claiming it, shifting your mindset, taking inspired action, and accelerating momentum toward your heart-felt goal. They're creative tips in short bursts: audio, video, graphic, or words to inspire playfulness, grounded energy, and authentic flow.

5 Energy Boost Calls - You'll start your week with a powerful MasterMind call (each Monday in April) where you'll claim your weekly intention, celebrate your epiphanies, and release the "gunk" getting in the way of your success. The support, speaking your deepest desire out loud and holding the focus is typically the missing piece in achieving goals.

You'll join a small group of like-minded souls also on the path to gaining clarity and stepping into their deepest desires, so you won't be alone as you shift and grow and get into action.
All the juicy details are below, but first, here's what people are saying:
"Leslie's Passion Project was transformational in ways I hadn't imagined. As a coach and leader, Leslie is brilliant. She recognizes how to balance gentle nudging with full-on pushes to launch fledgling ideas into fruition. Her coaching technique layers in tools that are useful way beyond the Passion Project. These are tools I now use every day, both personally and professionally. I'm super grateful to such a warm collaborative experience that infused a huge uplifting boost to me personally as well as for my business. For anyone needing to rejuvenate an old idea or add steam to a fresh one, I highly recommend the 30-Day Passion Project with Leslie Hamp as your guide."
~ Debra Marrs, Editor & Coach for Writers
"When I was asked to author 7 pieces/days for the book, Wide Awake Every Week, I wasn't sure how I would proceed or if I could get it done. 30 days later I have finished my seven days: Fighting injustice, A child's look, compassion is not a sin, Making the difference, My Mother's journey, Crossing the line and Beyond the score. I only need to review for edits. I wouldn't be this far along without your leadership, guidance and support ."
~ Senator Bob Jauch, State of Wisconsin
"Leslie is an amazing guide, leader, and coach. I love the way helps you listen to yourself and what you feel is the next step. She guides you to trust your inner voice, she has a ton of experience and resources, and she is always empowering and accepting. Outrageous Bakery products are now in Whole Foods thanks to the time I spent working with Leslie's Passion Project and focusing on my big goal!"
~ Pamela Fletcher, Owner, Outrageous Baking
YOUR TIME TO SHINE
I'm excited for you to go through this course and the live coaching calls and collectively launch a Passion Project together. Yes, you can do this! You can create what matters most at this stage of life… finally make yourself a priority… gift yourself time for exploring something different, something more.
It's all right HERE. I'll see you on the inside!
With Passion Project Fever,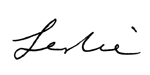 Leslie Hamp, Creative Catalyst
& Your Passion Project Guide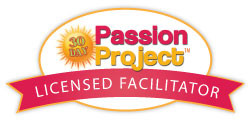 About:
Leslie Hamp, Creative Catalyst, helps makers, seekers and women in transition gain clarity, confidence and courage to step into the new story that wants to emerge. It's incredible to watch the spark of joy reignite as clients vision, create and discover their inner voice. Leslie consistently hears how the focus on soulful exploration, Passion Projects and written/visual journaling are transformational tools. That's because we process in pictures, our brains love ink, and we need to see new possibilities before we step into them. Helping others discover their way to happiness and success is what Leslie is all about. If this resonates, sign up for a class or coaching. Expect aha moments plus a healthy dose of fun.
Also good to know... Leslie holds a Master of Arts in Mass Communication and is a Master Coach, Licensed Passion Project Facilitator, and Certified Journal to the Self Instructor. She's also author of Create the Life You Crave and its companion Beautiful Journal and contributing author of Wide Awake Every Week and Love Stories of the Bay. Prior to pivoting into coaching in 2002, Leslie was a PR Whiz branding and marketing small businesses and non-profits. She is always making things (jewelry, visual journals, audio stories, her own standup paddleboard) and can't get enough hiking, biking, and traveling with husband Jim & pooch Sadie.
Email her HERE, get a copy of Create the Life You Crave HERE and your Beautiful Journal HERE, and join the Create the Life You Crave Nation HERE. oh, the possibilities!