I'm so excited! I just launched a new course with some of my favorite journaling and art journaling prompts RIGHT HERE. The NEW course features inspiration for playing with words, color and collage. On the surface you'll be creating a mixed media art journal with writing insights. Below the surface you'll be discovering how to capture the new life story that wants to emerge.
Right after the launch yesterday, Linda emailed me a question. I answer her and share a powerful journaling technique in this quick video...

Join me in the classroom! It's creative, inspiring and fun. Find out more about the ONLINE COURSE HERE and the IN-PERSON WORKSHOP HERE. I hope to see you in the classroom.
Until then, be you & Create the Life You Crave!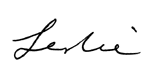 Leslie Hamp, Creative Catalyst
Forward Momentum Coaching LLC
[email protected]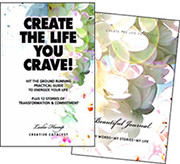 If you need a champion in your corner, sign up for a course HERE, get the book HERE and join the Create the Life You Crave Nation HERE. As my dad always said, "It's a wonderful world." I'd be honored to help you find your version.