oh, how my journal is helping me gain clarity on the artist story I'm creating for Interlochen Public Radio. Watch this quick video where I share tools to create safely, trust the process and listen to the whispers your subconscious wants to share. I also show you how I pretty up my pages to get in that feel-good vibration and manifest my visions. Take a look...
I share more life-changing tools in the classroom. Find out more about the ONLINE COURSE HERE and the IN-PERSON WORKSHOP HERE. Both are creative, inspiring and fun!
Until then, be you & Create the Life You Crave!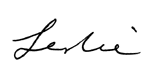 Leslie Hamp, Creative Catalyst
Forward Momentum Coaching LLC
[email protected]