⭐ ⭐ ⭐ ⭐ ⭐ FIVE STARS

Being an entrepreneur, writer or creative soul putting your work out into the world brings up all kinds of pesky gremlins that tell you that you can't do it — it's too hard, too big, too scary, blah blah blah. But those gremlins are flat out wrong. You just need some fresh skills and a creative coach to light (and lighten) the way, and I am on a mission to do just that. Join me for a free video training to discover:

The

5 common gremlins that sabotage your success

(most of which you've never heard of...) and how to shift that energy so you shine in business

The

#1 breakthrough to turn your business ideas & dreams into reality

(and a strategy that you can implement in 30 minutes or less).

The

4 step model you need

before you spend any time or money building a website, creating a product/service or launching any promotional campaign (these key ingredients will transform how you show up & shine!)

The

#1 best way

to create a business that lights you up (hint: it's not a sales letter, a sales video, or a sales phone call).
Sign up now to discover how to put those pesky gremlins in their place so you can create a business and life that lights you up.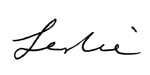 Leslie Hamp, Creative Catalyst
Forward Momentum Coaching, LLC