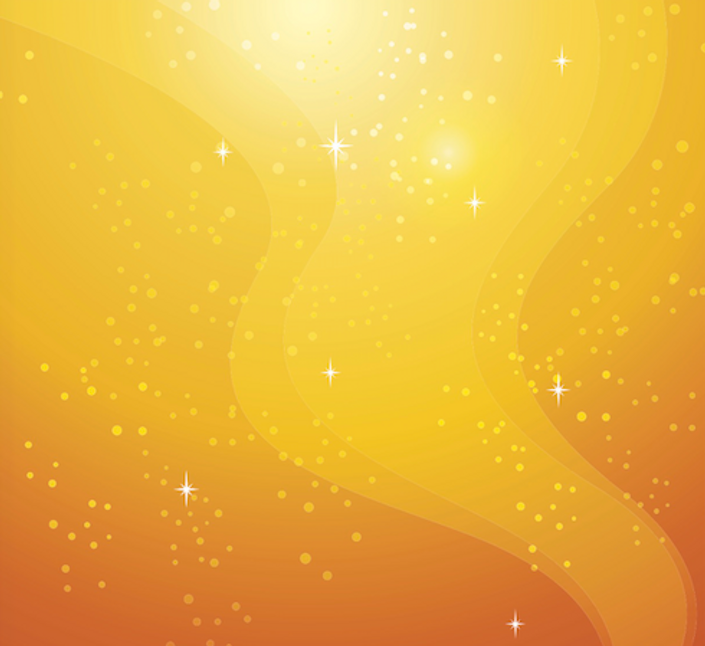 Chapter IX Journal Pages
Join me for sparks of inspiration to capture the new story that wants to emerge at this stage of your life
Enroll in Course
⭐ ⭐ ⭐ ⭐ ⭐ FIVE STARS

As we shift roles, change places and move through time, three questions recur as we evolve... Who am I now? Why am I here? What do I want? Find the answers to these questions and more through your journal pages.
Playing with words, color and collage is a delightful way to explore big life transitions. On the surface you'll be creating a mixed media art journal with writing insights. Below the surface you'll be discovering how to capture the new story that wants to emerge.
As a coach I am trained to listen deeply to YOUR story, to hear the subtle but important nuances that tell me you are ready to make a shift. I act as a mirror for you, helping you see who YOU are and what YOU want. I share a visioning process as well as sparks of inspiration to help you capture what's calling and how your new chapter will unfold.
Your Chapter IX Journey

Throughout this course I'll share audios, videos and playsheets to help you look at your transition from many angles.
You'll work your way through your Wouldn't It Be Nice big vision playbook, where you'll redefine what's important NOW.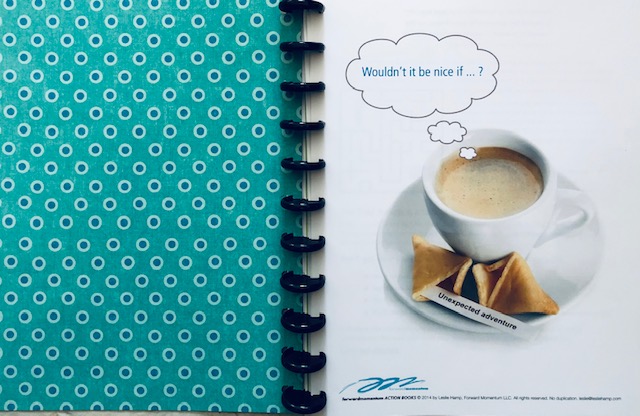 You'll reflect in your Beautiful Journal (no writing experience required). I'll share my top 10 journaling techniques along with structure and pacing so the blank page doesn't scare you away.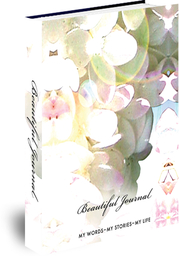 You'll gain insights as you cut and paste and make marks on your page. I'll share my six favorite visual journaling techniques (no art experience required) that'll inspire a new way of processing your transition.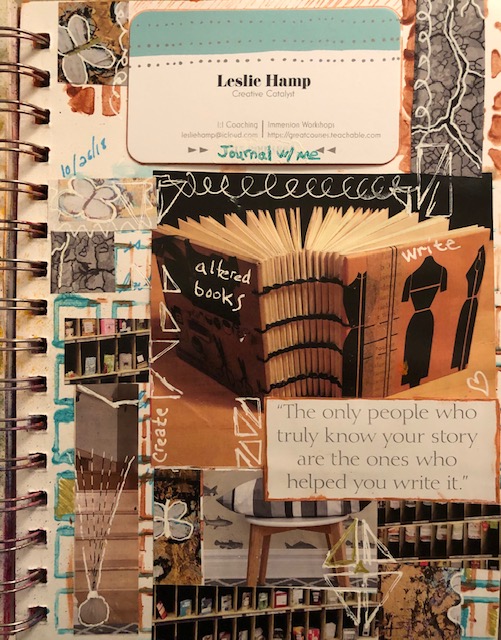 You'll have fun as you paint and blop (ha; is that a word?)...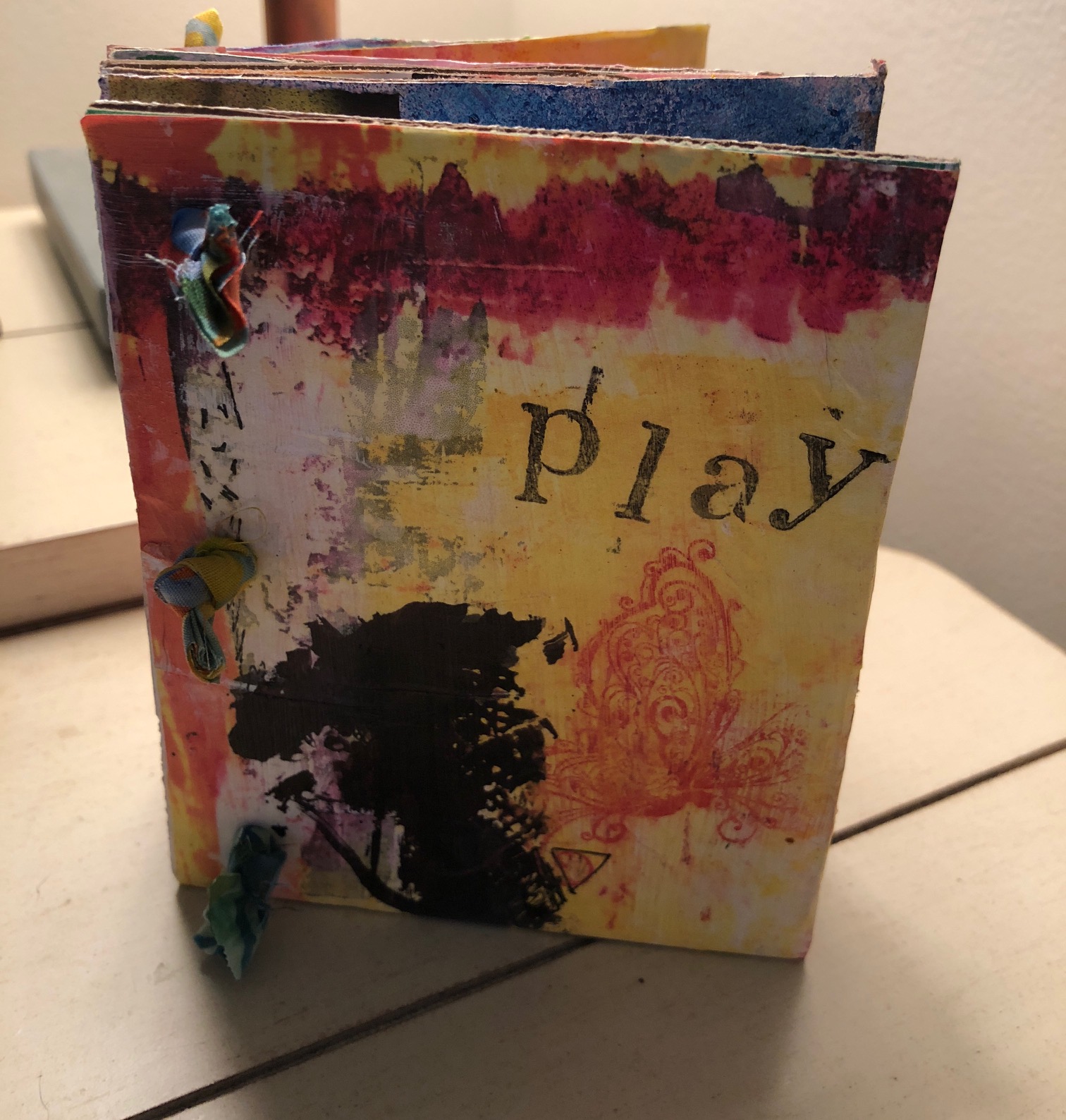 You'll collage and create colorful backgrounds and add some reflective writing...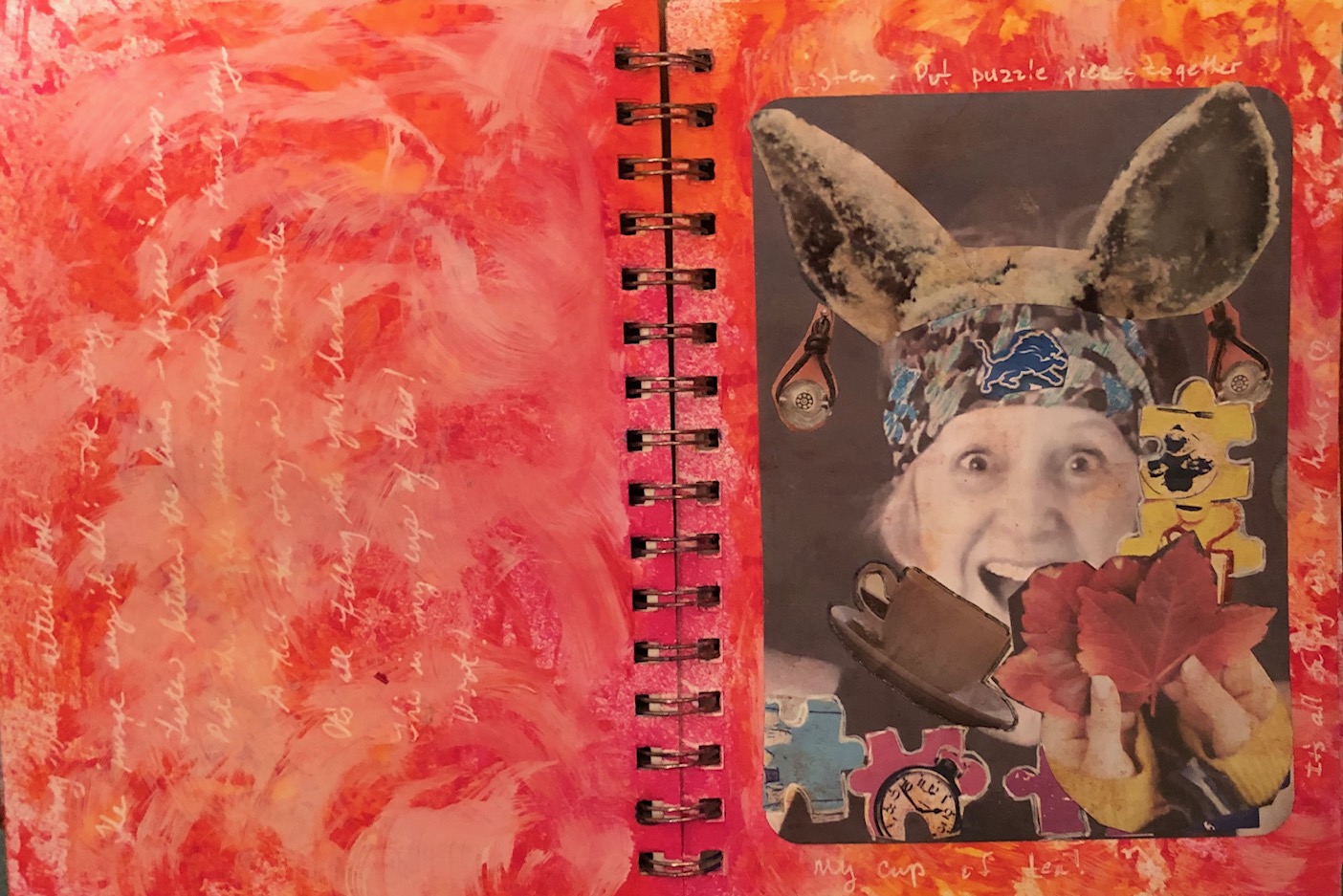 Always you're capturing the new story that wants to emerge.
Note: The course may not be a straight line from A to Z for you. Perhaps you'll start with the transition tools and move to a visual journaling spark. Or perhaps you'll jump to a journaling spark. Or perhaps you'll go straight through from the top and start all over again. It's all good!

Explore Your Next Chapter

You can go it on your own, but I know from working with clients around the world that that's a lonely, isolating way to move forward (and moving forward will be painfully slow). The best way to transition is to learn from someone who has experienced the confusion and uncertainty you're feeling now (been there, done that). Adding a twist of creativity brings joy to the transition process. Grab a cup of coffee or tea, your journal and pen, and join me for an unexpected adventure.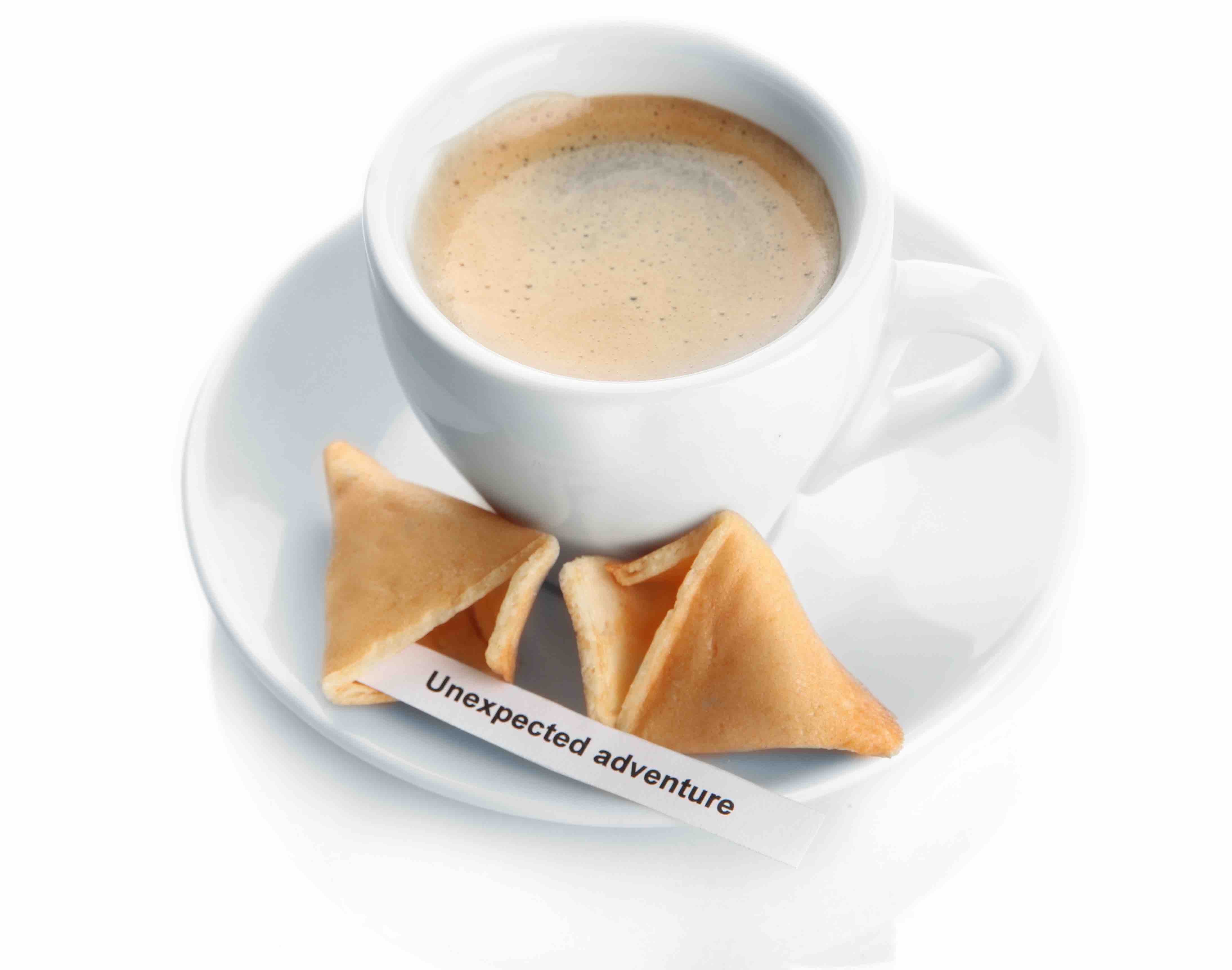 In this experiential workshop, you will learn a creative way to:

Discover, clarify, and align with what's calling at this stage of your life.
Learn how to say, "No more," to what's not working.
Identify what's blocking you from achieving what you really want.
Claim a 90-day sweet spot goal that'll inspire action.
Add heart to your endeavors as you make space for the new story that's calling.
When you sign up at the ENROLL NOW button at the bottom of the page, you'll get immediate access to the course. And you'll be on your way to big shifts and empowering insights.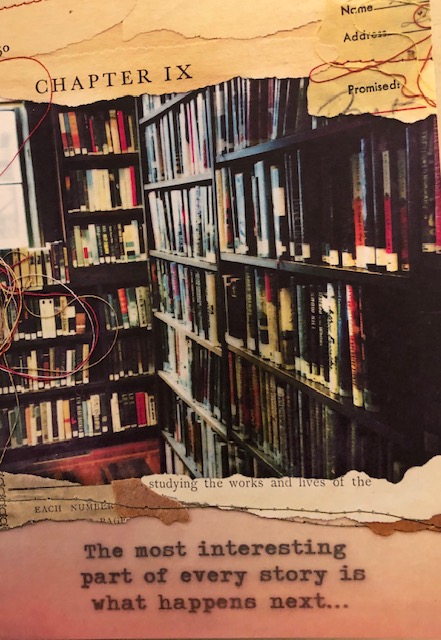 Card by Colleen @ www.colleenattara.com
GET STARTED NOW

This is something special... playing with words and color and collage to capture the new story that wants to emerge NOW. And trust me; that is such a relief in the midst of big life transitions.
She emerged strong, ready and clear as she walked into her new year.

If you have any questions, please don't hesitate to email me HERE. I'm happy to answer your questions or set up a time to chat to see if this is the right program for you.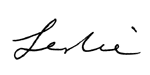 Leslie Hamp, Creative Catalyst
Forward Momentum Coaching LLC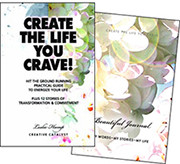 Class Curriculum
Getting Started
Available in days
days after you enroll
Your Transition Tools
Available in days
days after you enroll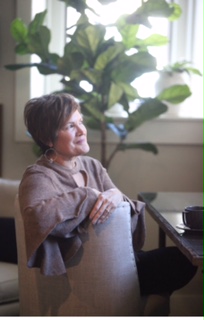 "After retiring from my nursing career and recovering from breast cancer treatment, I was ready for a new chapter in my life but couldn't imagine how to pull it together. Leslie's coaching was invaluable in helping me gain clarity, break through fear, and embrace my calling. I'm beyond excited to offer a safe place for women to explore authenticity, spiritual alignment, and her conscious creation of a beautiful life."

~ Pam Stevenson, RN & Big Hearted Collaborator, Coffee with Pam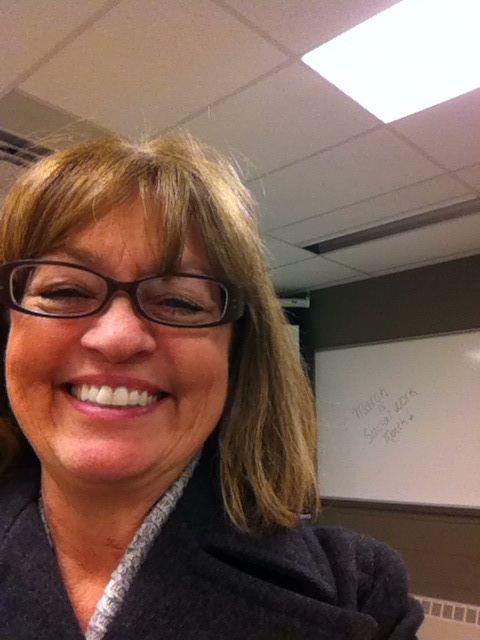 "I needed some help and guidance as I was preparing to retire from my 25-year career as a school social worker, so I turned to coaching. I had transformations that I would have never pictured. In a nutshell, I retired on my own terms, became a Master swimmer, started caring for my grandson, and best yet, I became an adjunct professor at a local university. My life has certainly changed for the best, and I attribute that to the aha moments I experienced with Leslie. I learned how to let go and honor the past so I could move forward. I highly recommend coaching with Leslie."


~ Terry Bond-Manville, Adjunct Professor in Social Work, Eastern Michigan University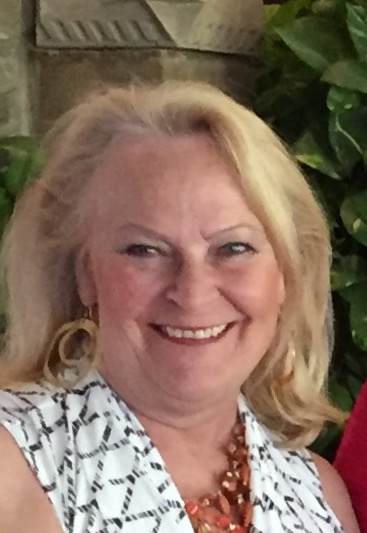 "When my marriage fell apart after 40 years, I was left wondering how I would support myself. I didn't recognize my God-given gifts, and I certainly didn't have the confidence to start a business. Leslie helped me see the possibilities and launch my life-long dream to cater events, teach classes, and delight people with gourmet foods. I couldn't be happier."

~ Jacque Dallenbach, Event Director, Live Life Events

Frequently Asked Questions
When does the course start and finish?
The course starts when you enroll, and you have unlimited access to this course across any and all devices you own for one full year. !YAY!
Who will benefit from the course?
The course is ideal for those in the midst of a life transition that is causing uncertainty, confusion and doubt around next steps as well as for those who want to learn new journaling and visual journaling techniques.
How long will the course take to complete?
Great question. This will mostly depend on how much you plan on working in your art journal. You can choose the prompts to write about or work your way from start to finish. Since you'll have access to the course for a full year, there is no pressure to hurry your way through it. A bit of time between sessions will help you process your most recent journaling.
What if I'm not a writer or artist?
No worries! During the first week, you'll learn more about journaling and art journaling. Since there really are no rules in either, the course is great for beginners as well as seasoned journalers. In terms of art, if you can cut and paste, you can create a beautiful journal page! I'll show you how to dabble in color and collage as we move forward. It's fun!
What supplies do I need?
You'll need a journal or spiral bound mixed media journal, pen and access to your teachable.com account. As you move through the course, you'll gather easily available supplies — scissors, magazines, glue, paint, stamps, stencils, ribbon, buttons, and a few optional art supplies including acrylic paints and spray inks (these are fun but totally optional).
Your Instructor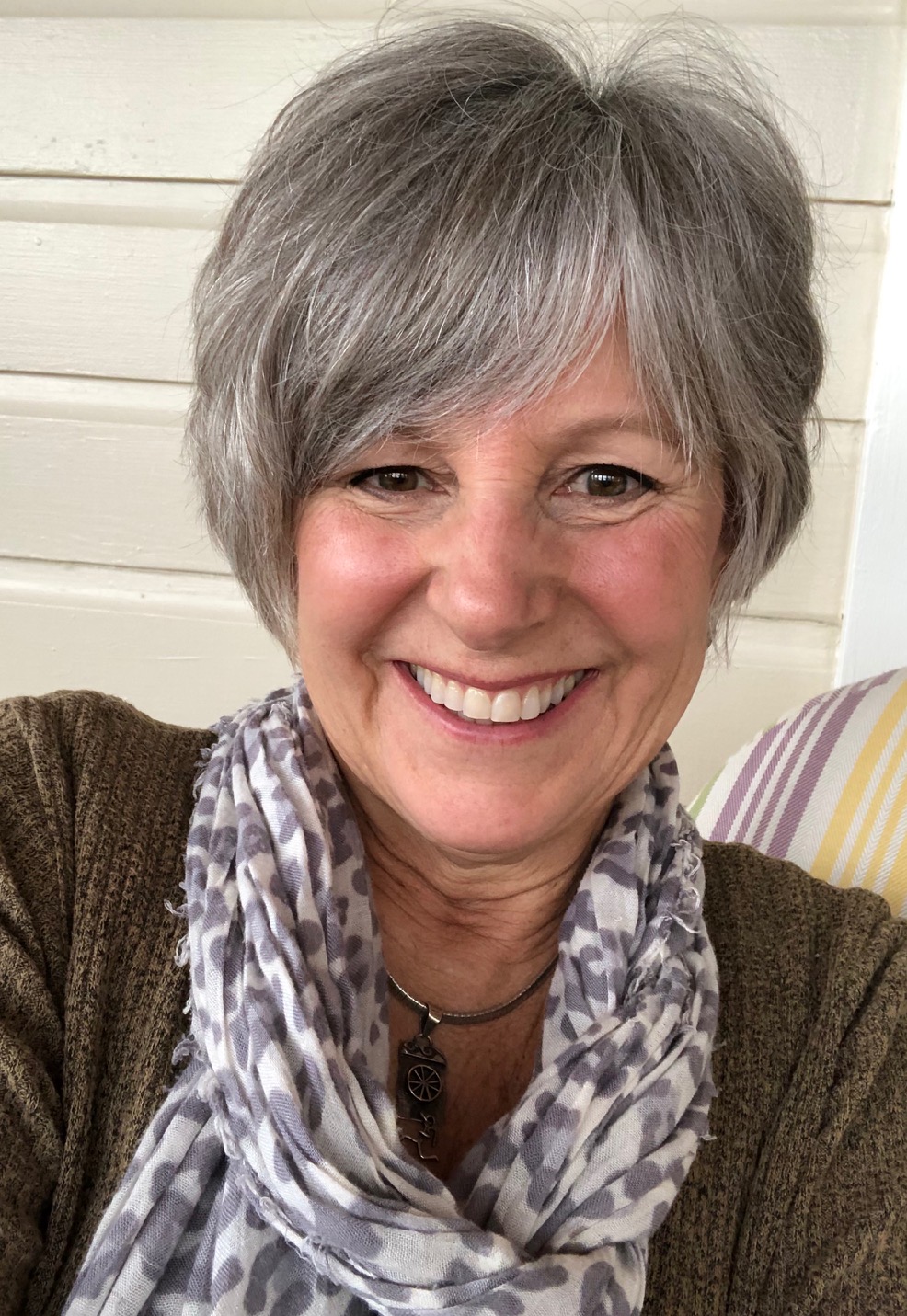 Leslie Hamp, Creative Catalyst, leads workshops and retreats for women in transition. Whether it's navigating an empty nest, retiring, starting a new business, stepping into a new leadership role or encore career or big health goal, women seek out Leslie for clarity, confidence and courage to step into the new story that wants to emerge. Leslie creates a safe, interactive learning environment for soulful exploration and shares a toolbox of creative practices that result in personal epiphanies and transformations. That's because we process in pictures, our brains love ink, and we need to see new possibilities before we step into them.
Also good to know... Leslie holds a Master of Arts in Mass Communication and is a Master Coach, Licensed Passion Project Facilitator, and Certified Journal to the Self Instructor. She's also author of Create the Life You Crave and its companion Beautiful Journal and contributing author of Wide Awake Every Week and Love Stories of the Bay. She's always making things (jewelry, visual journals, audio stories, her own standup paddleboard) and is devoted to yoga, Pilates, hiking, biking, skiing and traveling with husband Jim & pooch Sadie.
If you need a champion in your corner, sign up for a course HERE, get the book HERE and join the Create the Life You Crave Nation HERE. "As my dad always said, 'It's a wonderful world.' I'd be honored to help you find your juicy version," LAH