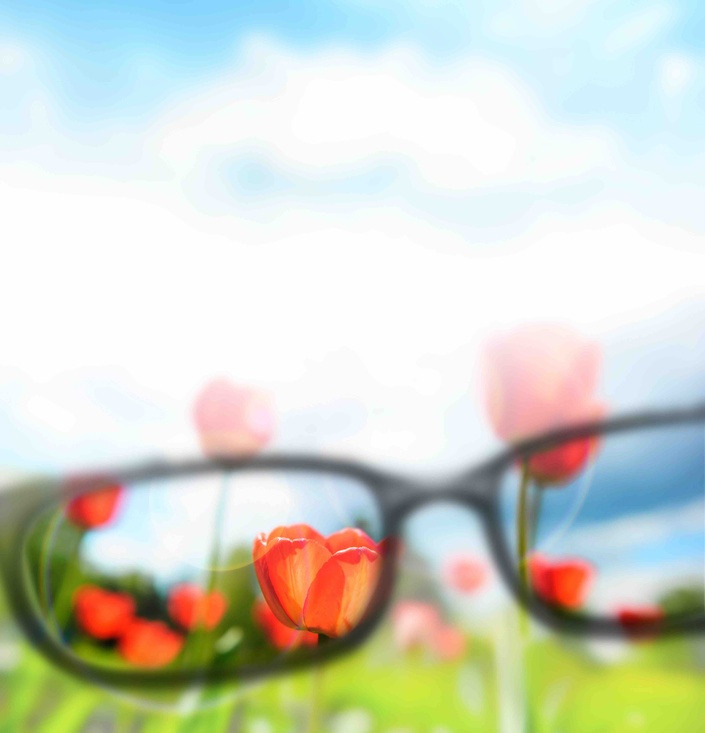 Workshops & Retreats
LIVE Events to Ignite Your Inner Spark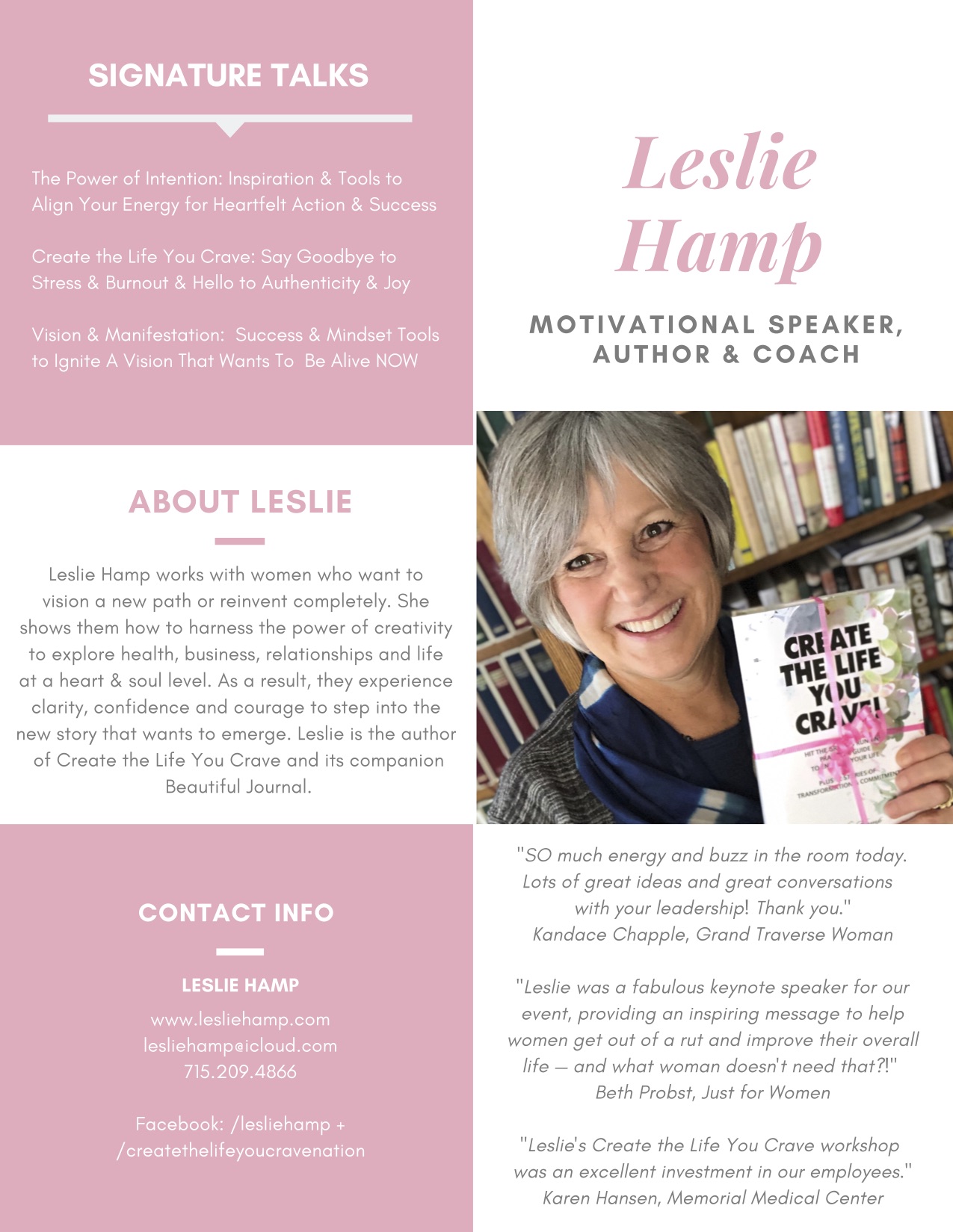 WANT TO CUSTOMIZE SOMETHING FOR YOUR GROUP? Send an email HERE to set up at time to chat with Leslie to tailor a program specifically for you.
---



WILD NOURISH RETREAT

DATE: Friday, May 1 - Sunday, May 3, 2020
TIME: 10 am - 4 pm
WHERE: Crystal Lake Lodge, Beulah, MI
CLICK HERE TO REGISTER!


If you're a busy woman who is tired of taking care of everyone else and ready (maybe even desperate) to embrace your own health and happiness – then join Sarah Monarca and Leslie Hamp for a women's wellness retreat that's all about YOU.
This is the vacation your soul craves…. getting away from it all and making space to concentrate on what's really important—your health and happiness.
The Lodge on Crystal Lake is the PERFECT place to spend a delightful weekend… exploring, practicing yoga, making art, sharing stories, visioning a new path, relaxing and connecting with a small group of like-minded souls!
We laugh. We unwind. We practice yoga. We tell dreams. We explore. We share. We embrace. We align. We vision. We speak. We encourage. We deepen. We begin as cordial acquaintances and leave as a bonded community.
The Lodge on Crystal Lake is an oasis that honors the natural beauty of northern Michigan in a setting that awakens and inspires. From the lovely resort home where we'll be staying, you'll experience all the ways this WildNourish Retreat will help you connect to a healthier and more grounded you.
The home is spacious with 5 bedrooms, 2 baths, a kitchen, and huge living, dining and sitting areas.
Friday is our time to gather, meet each other and settle in.
Saturday begins with gentle yoga and mindful movement followed by an organic (gluten-free) breakfast and soulful exploration combining journaling, art-making, collage, dreamwork, and personal reflection time. We wrap up the day with another nourishing meal that feeds your soul.
Sunday morning begins with yoga and meditation followed by a wrap-up celebration and lunch. ahhhhh…
What can YOU expect if you spend a delightful weekend moving, exploring, relaxing, and enjoying yourself on a women's-only adventure?
Well, what if you got insanely inspired to design an amazing, life-changing journey of health and happiness for yourself?
And what would it mean to you if you picked up a few gems that ensured clarity, soulful alignment, and intentional action?
Would THAT be worth coming to The Lodge on Crystal Lake?
If you've read this far, trust your intuition and email Sarah Monarca HERE. She will answer your questions, see if it's a good fit, and get you set up for an amazing weekend.
"What a nurturing weekend for all of us! It came at the right time for me, and I soaked it all up. I loved the playful way we dug into deep emotions and visioned what we want more of in life. For me, that's writing and pursuing a new career. I'm ready to move forward to purpose and self love. I highly recommend this WildNourish Retreat for women who put everyone else ahead of themselves or just want some well-deserved me time." ~ Kristy, Grass Lake, MI
---
REBOOT RETREAT
Custom 1:1 or Small Group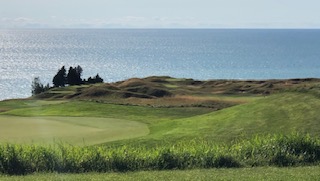 You'll want to clear your calendar and your headspace for this retreat, which is all about mindset, moving and manifesting. The natural beauty of the northern Michigan will beckon you for some R&R and self-growth. During our time together, we will look at what's giving you energy, what's taking it away, what to amp up, and what to release. We'll create a vision for the new story that wants to emerge and how you'll step into that. In addition to the reinvention portion of the retreat, you'll get to experience some yoga or qigong on the beach; hiking on Lake Michigan; paddle boarding or kayaking on gorgeous Crystal Lake; healthy local foods; and meditative massage at beautiful Crystal Mountain Spa, #1 spa in the Midwest. Includes a copy of my book, Create the Life You Crave, plus rejuvenation and renewal. Offered May through October.
"Day 4 at Camp Hamp and a dream come true to launch my business. Leslie Hamp, coach extraordinaire, helped me see my gifts and how I could put myself out there in a whole new way. My time with her was so nourishing with delicious food, wonderful excursions, and visioning that took me to a whole new level. After 40 years of wanting this, I am finally stepping into it!"
~ Jacque Dallenbach, Live Life Events
SCHEDULING DETAILS: Send an email HERE to set up at time to chat with Leslie about your Reboot Retreat. We'll see if it's a good fit and whether you want to create a 1:1 or small group experience, and we will get it on the calendar!

Your Instructor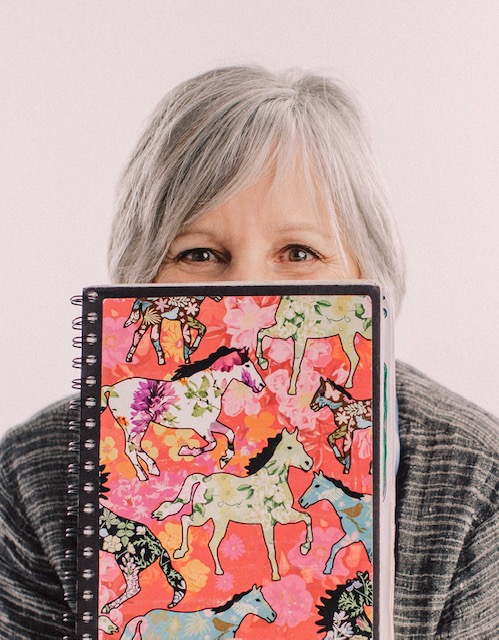 Leslie Hamp is a speaker, author and coach who leads immersion workshops for women who want to harness the power of creativity to navigate life transitions and create positive change in their world. As participants dive into journaling, visual journaling and soulful exploration, they experience aha moments and a renewed sense of purpose, creativity and joy.

Leslie holds a Master of Arts in Mass Communication and is a Master Coach, Licensed Passion Project Facilitator, Certified Journal to the Self Instructor, and author of Create the Life You Crave and its companion Beautiful Journal. If you need a champion in your corner, sign up for a course HERE, get the book and/or coaching HERE, email for a customized workshop or keynote HERE, and join the Create the Life You Crave Nation HERE. "As my dad always said, 'It's a wonderful world.' I'd be honored to help you find your juicy version," LAH.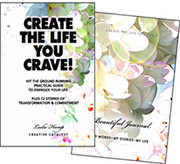 Frequently Asked Questions
How do I set up a custom group or keynote?
Simply email
[email protected]
, and we'll set up a time to chat. I'll want to know all about you and your goals. If it's a good fit, we'll work out all the details — when, where, time, and investment. We will get your Leslie Hamp LIVE workshop scheduled... and you will feel more grounded, more excited, and more ready to ignite your inner spark.
Why does the bottom of this page say: "This course is not open for enrollment."
Because there are several Leslie Hamp LIVE workshops and retreats outlined on this page, the details are spelled out under each title rather than one "click here to enroll" button.. Rest assured, the workshops are indeed OPEN! :-) Email
[email protected]
to set up yours.
This course is closed for enrollment.