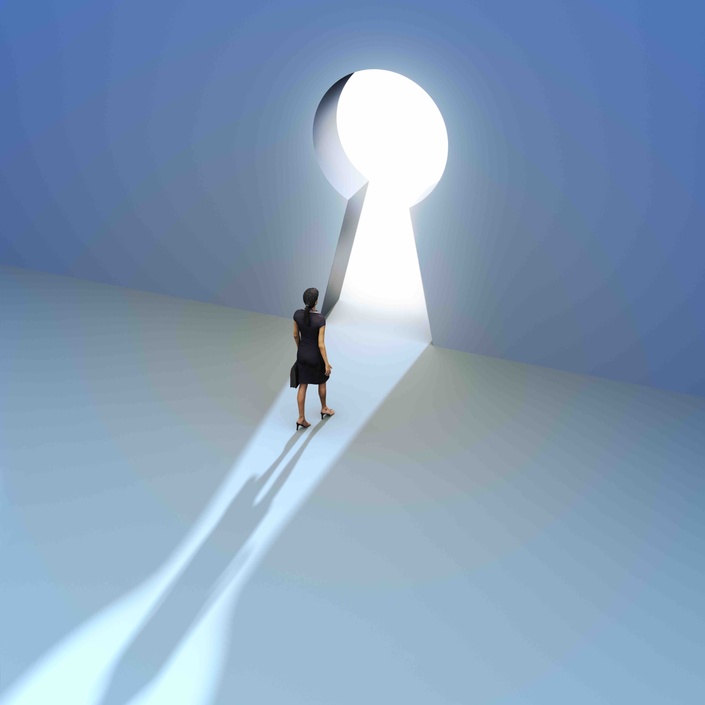 What's Next?
7 Steps to Create What Matters Most NOW
⭐ ⭐ ⭐ ⭐ ⭐ FIVE STARS

Let me guess... you're 50+ and have done well with your career, family, friends and hobbies, BUT there is something inside tugging at you, trying to get your attention, something you can't quite put your finger on. I think I know what it is. You are ready for the SOMETHING DIFFERENT that fills you with passion and energy. But how do you "engineer" a new view of your world, using your "old" thinking patterns, as creative as they may be?

Chances are you've got the courage to look inside but need some fresh skills and a creative coach to light (and lighten) the way. That's what you'll find here. I am on a mission to help others navigate the path of change and create what matters most NOW.
In this course, What's Next: 7 Steps to Create What Matters Most NOW, you will:
Discover the 3 stages of life transitions and what they mean for you.
Assess your "whirlwind" of change and how to avoid the Sea of Doubt.
Ensure your energy is high as you let go of the old and step into the new.
Create your core foundation — the juice that ensures you're aligned as you move into your new story.
Redefine your comfort zone (I have a special video for you!)
Explore the possibilities... the SOMETHING DIFFERENT that fills you with passion and energy.
Discover how to shift and thrive your way.
I'll share inspiration, tools, and real-world experience via video, audios and playsheets that will help you take a fresh look at your world and explore what's next. Please do join me and the women and men who have stepped into their SOMETHING DIFFERENT thanks to the 7 steps. Have fun with it!
oh, the possibilities...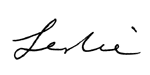 Leslie Hamp, Speaker ~ Author ~ Coach
Helping YOU Create the Life You Crave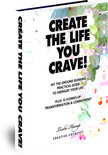 Course Curriculum
New, Exciting & Scary
Available in days
days after you enroll
Changes & More Changes
Available in days
days after you enroll
Energy Check In
Available in days
days after you enroll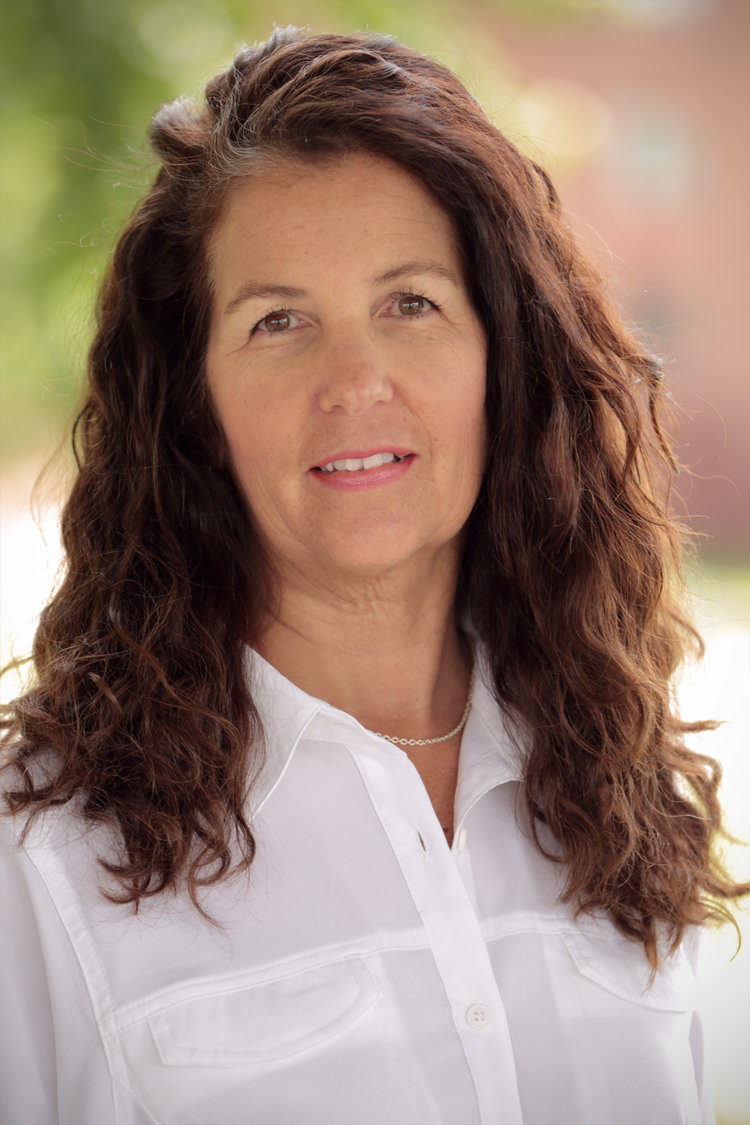 "Leslie taught me how to release my fear of judgement from others and my fear of success. Once I released these fears, I had a deluge of energy that helped me accomplish some amazing things... I wrote 50,000 words in 30 days, created an art studio in my home, produced a dozen paintings, but the most meaningful for me is creating another way to connect with my daughter, who passed away more than a decade ago. I now share my art and writing focused on grief, grace and gratitude on my website. This effort has been the biggest and boldest thing I've ever done in my life."
- Monica Sword, Artist & Author, Life Is A Pretty Word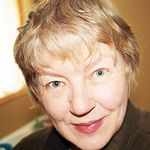 "Leslie Hamp is an amazing coach who offers solutions and transformations. She is unfailingly optimistic (but not a pollyanna!) and action-oriented. People who participate in her creative programs (including me!) move through "belief barriers" and meet long-held goals, sometimes to their own amazement. She has been a source for good in her communities, in her profession and in my life."
- Ros Nelson, Artist & Designer, Little Big Bay Shop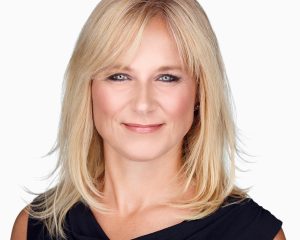 "I had quite a few opportunities coming in and wasn't sure which direction to go, and Leslie helped me really focus in on what I wanted, which was launching a website for my new business. She did the design, layout and writing, and within 10 days it was live, ready to go, and fantastic. I highly recommend Leslie for both coaching and consulting. I've moved to a whole new level in my business that I didn't even know I wanted!"
- Melissa Tietz, PGI Certified Consultant, Melissa Tietz Training & Consulting

Your Instructor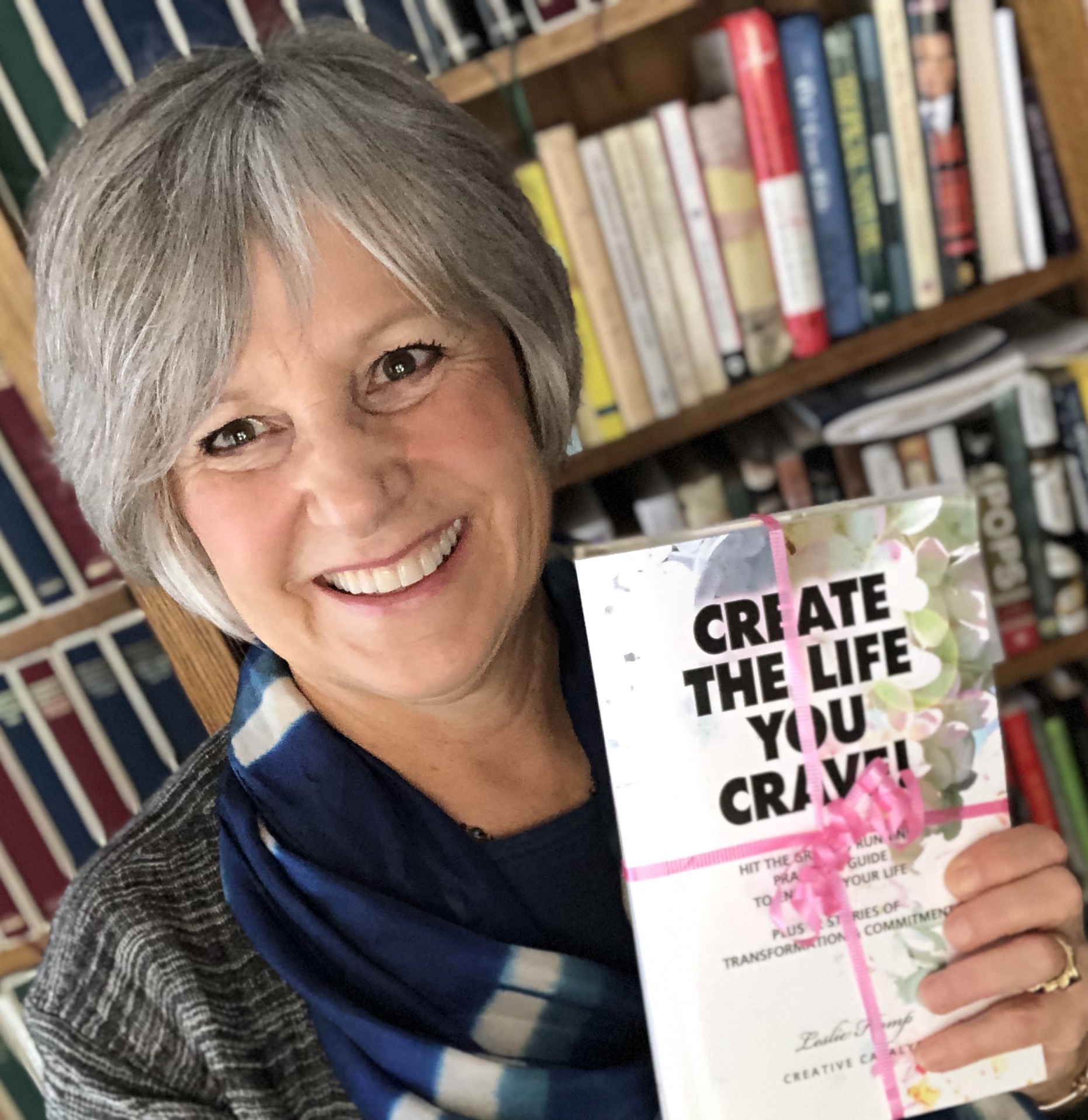 Leslie Hamp, Speaker ~ Author ~ Coach, works with midlife seekers & OWLS (Older, Working Less, Still engaged) who want to vision a new path or reinvent completely. She shows them how to harness the power of creativity to navigate life transitions and create what matters most NOW. As a result, they experience increased energy, clarity, and confidence to step into the new story that wants to emerge.
Leslie holds a Master of Arts in Mass Communication and is a Master Coach, Licensed Passion Project Facilitator, and Certified Journal to the Self Instructor. She's also author of Create the Life You Crave and its companion Beautiful Journal and contributing author of Wide Awake Every Week and Love Stories of the Bay. She's always making things (jewelry, visual journals, audio stories, her own standup paddleboard), is always moving (Pilates, hiking, biking, swimming and skiing), and is always traveling with husband Jim & pooch Sadie.
If you need a champion in your corner, sign up for a course HERE and join the Create the Life You Crave Nation HERE. "As my dad always said, 'It's a wonderful world.' I'd be honored to help you find your juicy version," LAH.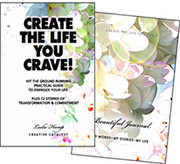 Frequently Asked Questions
When does the course start and finish?
The course starts now and never ends! It is a completely self-paced online course - you decide when you start and when you finish.
How long do I have access to the course?
How does lifetime access sound? After enrolling, you have unlimited access to this course for as long as you like - across any and all devices you own.